Subscribe to Stay Informed
Back to News
Business Spotlight
Posted 07/02/2021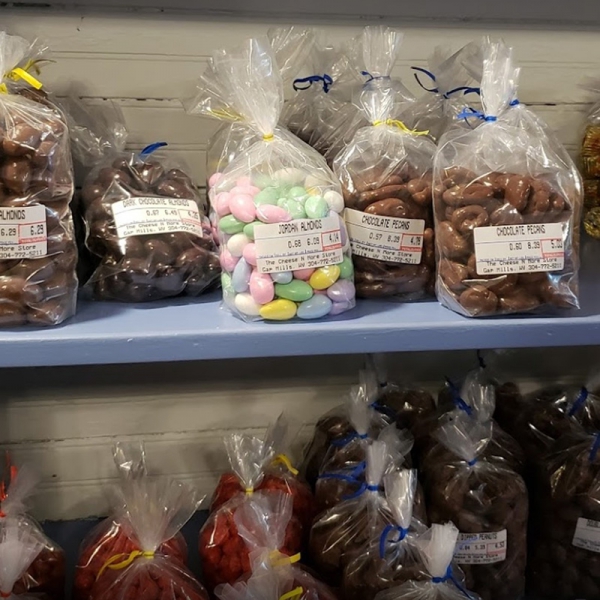 This weeks business spotlight takes us to the town of Gap Mills. Located beside a samall stream and along the main road, Cheese N More is widely known to the locals and visitors alike. Offering many different foods, spices, meats and cheeses, Cheese N More will consume a large amount of your time browsing their isles and refridgerators. Even before entering the building, the rocking chairs and feelings of yesteryear draw you in. Not only does Cheese 'n' More offer many different types of food, candy, spices and kitchen cutlery, but it also offers fresh made sandwhiches. Their freshly made sandwhiche menu includes the choice of meats:
Honey Ham
Roast Beef
Turkey Breast
The chioce of Cheese:
Colby Jack
Swiss
Pepper Jack
Their condimates include:
Herb Mayo
Vadalia Onion Mustard
Lettuce
Tomato
Onion
Pickle
They offer the sandwhich only, or a Combo which inclueds a choice of Potato Salad, Chips or Macaroni Salad and a drink.
Once you have gotten your order, Cheese 'N' More offers a picnic table located beside of the building. Here you can listen to the sounds of nature and the gentle creek rolling. We highly encourage you to visit this wonderful little shop. Not only do they offer food, but they have a vast area of handmade furniture, gazebos and swings avaliable.
The address to Cheese 'n' More is: 5521 Sweet Springs Valley Road, Cap Mills, WV 24941
Their Phone Number is: 304-772-521