Subscribe to Stay Informed
Back to Alerts
Candidate Filing for 2022
Posted 01/05/22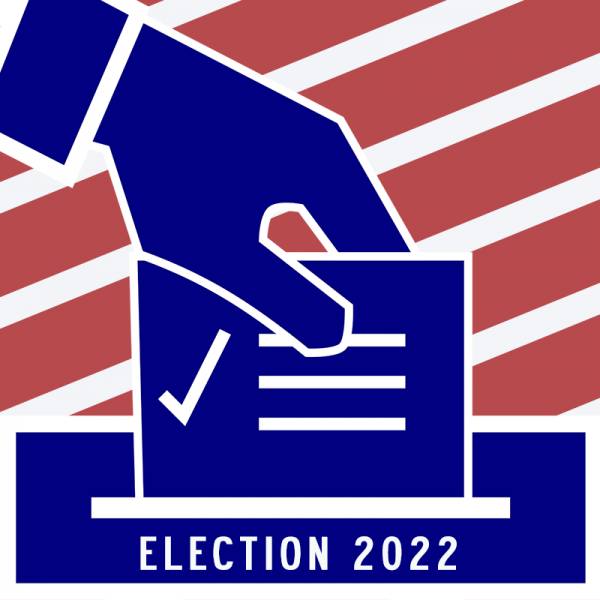 Candidate Filing for the May 10, 2022 Primary Election begins on January 10th, 2022 and runs through Midnight on January 29, 2022. The following offices are up for election this year:
U.S. House of Representatives
State Senate
House of Delegates
County Clerk
Circuit Clerk
County Commission (Eastern District)
Board of Education (Non-Partisan)
Conservation District Supervisor (Non-Partisan)
The U.S. House of Representatives, State Senate & House of Delegates all file with the West Virginia Secretary of State, while all other offices will file with the County Clerk's Office.
Office Hours to file are Monday through Friday 8:30 AM till 4:30 PM. The Clerk's office will also be open on Saturday, January 29, 2022 from 8:30 AM till 12:00 PM for candidate filing.
For a complete listing of Names, Address, Phone Numbers and Emaill addresses, please visit the WV Secretary of States website at:
The following candidates have filed for office:
U.S. House of Representatives (Congressional District 1)
| | | |
| --- | --- | --- |
| Name | Address | Party |
| Scott Fuller | 235 White Oak Estates, Kenova, WV 25530 | Republican |
| Zane Lawhorn | 366 Old Bluefield Road, Princeton, WV 24739 | Republican |
| Kent Stevens | 2513 Kirby Road, Milton, WV 25541 | Republican |
| James Edwin Houser | 32 Hickory Ridge Lane, Mount Nebo, WV 26679 | Republican |
| Carol Miller | 1316 12th Street, Huntington, WV 25701 | Republican |
| Mr. Lacy Watson | 648 Polaski Street, Bluefield, WV 24701 | Democrat |
State Senate (Senetorial District 10)
| | | |
| --- | --- | --- |
| Name | Address | Party |
| Stephen Baldwin | PO Box 1148, Lewisburg, WV 24901 | Democrat |
| Vincent Deeds | 363 Renick Lane, Renick, WV 24966 | Republican |
| Thomas Perkins | 404 Boggs Road, Frankford, WV 26201 | Republican |
| Mike Steadham | 424 Daniels Street, Summersville, WV 26651 | Republican |
House of Delegates (40th Delegate District)
| | | |
| --- | --- | --- |
| Name | Address | Party |
| Roy G. Cooper | 31 Pam's Way, Wayside, WV 24985 | Republican |
House of Delegates (47th Delegate District)
| | | |
| --- | --- | --- |
| Name | Address | Party |
| Todd Longanacre | 996 Tom Feamster Road, Alderson, WV 24910 | Republican |
| Healther Hill | 111-B Walnut Street, Lewisburg, WV 24901 | Democrat |
County Clerk
| | | |
| --- | --- | --- |
| Name | Address | Party |
| Jeremy Meadows | 11954 Seneca Trail South, Lindside, WV 24951 | Republican |
| Brandon Eggleston | 19505 Sweet Springs Valley, Gap Mills, WV 24941 | Republican |
| Angela Miller Taylor | 2041 Coulters Chapel Road, Lindside, WV 24951 | Republican |
Circuit Clerk
| | | |
| --- | --- | --- |
| Name | Address | Party |
| Leta Gullette-Comer | 101 Windy Ridge Lane, Lindside, WV 24951 | Democrat |
| Teresa Brooks | 4942 Greenville Road, Greenville, WV 24945 | Democrat |
| Daniel Tickle | 120 Clyde Rule Street, Peterstown, WV 24963 | Republican |
County Commission (Eastern District)
| | | |
| --- | --- | --- |
| Name | Address | Party |
| Clyde Gum Jr | 14952 Sweet Springs Valley Road, Gap Mills, WV 24941 | Republican |
| Kevin Galford | 14139 Seneca Trail South, Lindside, WV 24951 | Republican |
| Kevin Glover | 1745 Zenith Road, Gap Mills, WV 24941 | Democrat |
| Joey Hazelwood | 108 Steeple Hill Drive, Lindside, WV 24951 | Republican |
Board of Education (Non-Partisan)
| | | |
| --- | --- | --- |
| Name | Address | District |
| William E. (Bill) Miller | 656 Miller Farm Road, Peterstown, WV 24963 | Western |
| Candy Sabol | 139 Fullen Road, Union, WV 24983 | Central |
| Blaize Ferguson | 386 White Oak Lake Road, Peterstown, WV 24963 | Western |
| Philip Hunt | 6996 Seneca Trail South, Lindside, WV 24951 | Eastern |
| Everett Lee Fraley II | 12613 Sweet Springs Valley Road, Gap Mills, WV 24941 | Eastern |
| Terry A. Utterback | 7504 Seneca Trail South, Peterstown, WV 24963 | Eastern |
Conservation District Supervisor (Non-Partisan)
| | |
| --- | --- |
| Name | Address |
| Avery D. Atkins | 110 Hillsdale Road, Sinks Grove, WV 24976 |
Executive Committee (Male)
| | | | |
| --- | --- | --- | --- |
| Name | Address | Party | Magisterial Dist |
| Duane Miller | 1035 Door Road, Sinks Grove, WV 24976 | Republican | Eastern |
| Gibs Kinderman | 115 Trotters Branch Road, Union, WV 24963 | Democrat | Central |
| Virgil E. Dixon | 350 Buster Brown Road, Union, WV 24983 | Democrat | Central |
| Richard Dulee | 508 Standing Stone Road, Alderson, WV 24910 | Democrat | Central |
| Phillip Hunt | 6996 Seneca Trail South, Lindside, WV 24951 | Republican | Eastern |
| James Hylton | 2299 Fort Springs Road, Sinks Grove, WV 24970 | Republican | Central |
| Mark Taylor | 4444 Hickory Hills Road, Union, WV 24983 | Republican | Central |
| Dana O. Olson | 447 Crooked Creek Road, Peterstown, WV 24963 | Democrat | Eastern |
Executive Committee (Female)
| | | | |
| --- | --- | --- | --- |
| Name | Address | Party | Magisterial Dist |
| Becky Crabtree | 2050 Wilson Mill Road, Lindside, WV 24951 | Democrat | Eastern |
| Lori E. Taylor | 4444 Hickory Hills Road, Union, WV 24983 | Republican | Central |
| Autumn Dunbar | 175 Sunset View Road, Peterstown, WV 24963 | Democrat | Western |
| Beverly B. Brown | 1100 Knobs Road, Union, WV 24983 | Democrat | Central |
House of Delegates - Democratic Executive Committee (Female)
| | |
| --- | --- |
| Name | Address |
| Helen Campbell Graves | 292 Hickory Hills Road, Peterstown, WV 24963 |
House of Delegates - Democratic Executive Committee (Male)
| | |
| --- | --- |
| Name | Address |
| Gibbs Kinderman | 115 Trotters Branch Road, Union, WV 24983 |
Senate - Democratic Executive Committe (Female)
| | | |
| --- | --- | --- |
| Name | Address | District |
| Helen Campbell Graves | 292 Hickory Hills Road, Sinks Grove, WV 24976 | Central |
Senate - Democratic Executive Committe (Male)
| | | |
| --- | --- | --- |
| Name | Address | District |
| Gibbs Kinderman | 115 Trotters Branch Road, Union, WV 24983 | Central |
Senate - Republican Executive Committee (Male)
| | |
| --- | --- |
| Name | Address |
| James Hylton | 2299 Fort Springs Road, Sinks Grove, WV 24976 |